---
Friends of Arena Living
'Friends of Arena Living' are products by leading brands from around the world selected by us to complement the our outdoor furniture collection.
Our friend 'Keter'  is one of the world's leading manufacturers and marketers of resin-based household and garden consumer products. With a focus on innovation driven by consumer insight, Keter provides an impressive range of furniture, storage and organization solutions. 
The Keter Illuminated Coolbar is perfect for any garden BBQ, indoor or outdoor party as a drinks serving table, cooler and coffee table, all in one. Simply raise the lid to use it as a serving table and fill the cooler portion with ice and drinks, call over friends and family and you're all set to kick off a great Saturday afternoon in your backyard! The coolbar's extendable table top requires just a simple twist turn to lock it into place securely. When the party's over, just remove the built-in plug to drain away any water in the cooler.

The Keter Illuminated Coolbar comes with an attachable lighting accessory fitted with 24 powerful battery operated LED lights. Easily clipped on or removed, it provides a stylish glow as your party switches to nightfall.

Features:

3 in 1 function: Party table, coffee table and cooler box! 

Manufactured in heavy duty resin, Weather resistant
Keeps drinks cool up to 6 hours or more

Stores 40 cans of drinks

24 clip on LED lights 
Virtually fade and maintenance free 
Easy clean surface to keep looking like new 
Secure table locking system for use as a cocktail and drinks table Ideal as a coffee table when closed 
Built-in drainage plug 
Minimal self-assembly, just screw on the legs and clip the lighting accessory in place Batteries Required: 4 x AA (not included) 

Light is rechargeable by micro usb 
Dimensions
Open Dimensions: H 84.5 x W 49.5 x D 49.5 cm
Closed Dimensions: H 57 x W 49.5 x D 49.5 cm
Specifications Weight: 6.2 kg
Capacity: 30 Litres

Brand: Keter
Colour: White
Material: Polypropylene
2 Year Warranty
We offer a 2 year structural warranty on the frames of all our Arena Living furniture, covering both manufacturing and/or material defects. This is offered to the original purchaser only; guaranteeing a replacement, repair or refund in accordance with our terms*.
Wheels and glides are excluded from the general warranty, but are guaranteed for a period of 1 year from the date of delivery.The following range of products have different warranty terms.The Swing Chair range is covered by 1 years on the rattan, 1 years on the frame against rust.
Read More >>
Happy Shopping!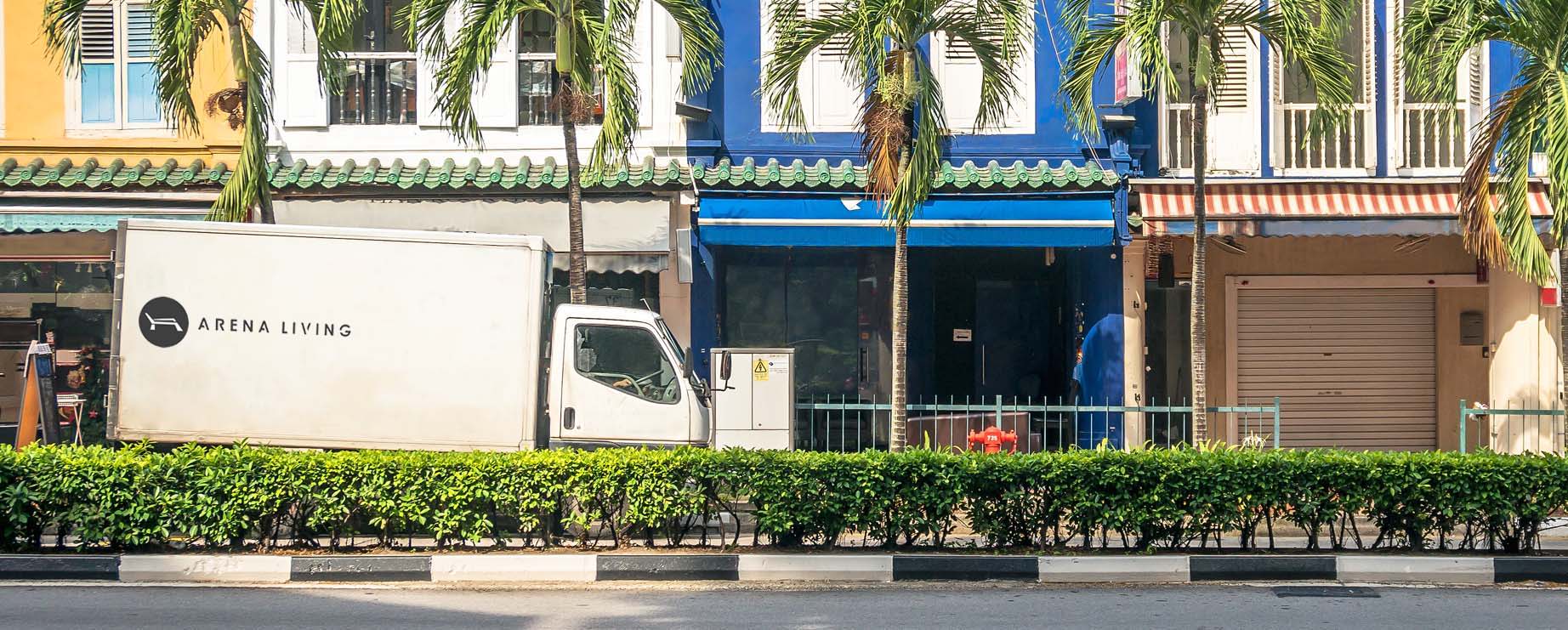 When will I get my item(s)?

Our usual made to order time is 2 weeks but, depending on the time of your order, we might be able to deliver your order much earlier. Please take note* Before you buy, on the product page for each item, you'll see a delivery estimate this is so you can get an idea of how long it will take to arrive and plan ahead a little. Once you've placed an order, we send you a confirmation email telling you how long we expect delivery to take.
How will my item(s) be delivered?
We use different delivery services depending on the size and quantity of your order. Smaller packages will be dispatched by parcel service. For larger pieces of furniture such as beds, sofas, etc., you will be contacted by our delivery partner prior to delivery to arrange a convenient time.
The delivery team will also call 1 hour prior to arrival on your selected date of delivery. Item will be delivered to the door of your delivery address.
If I order several items, will they be delivered at the same time?
It depends. Our furniture is made by a number of different manufacturers, so items can arrive at our distribution centre at different times. If you need special arrangement,  just contact us.
What happens if I'm not there when my items are delivered?
In all cases we'd advise you try and be in on the original delivery date, so your items don't stay too long in transit and you can enjoy them as quickly as possible. Please contact us should you need help arranging re-delivery.
I am getting as a gift for someone. Can I specify a delivery date?
Of course you can. Simply contact us your preferred delivery time slot.
Can I change my delivery address?
Of course! Just contact us and we'll update your details at least 48 hours before delivery.
It's been longer than the estimated lead time and I still haven't received my order, what should I do?
Firstly, we'd like to apologise. Sometime there might be 1-2 weeks delay due to shipment. If you have been waiting longer than you should have and you have not heard from us, do get in touch with us and we'll give you the latest info.
White Glove Service
Our products are delivered via our professional logistics partner and eligible for our white glove delivery service.
White glove service is charged S$15 per item.
White glove service also includes:
• delivery to the room and floor of your choice
• assembly of your item
• removal of all waste packaging
Enjoy!