We offer a 5 year structural warranty on the frames of all our Arena Living furniture for residential use, covering all manufacturing defects. This is offered to the original purchaser only; guaranteeing a replacement, repair or refund in accordance with our terms*.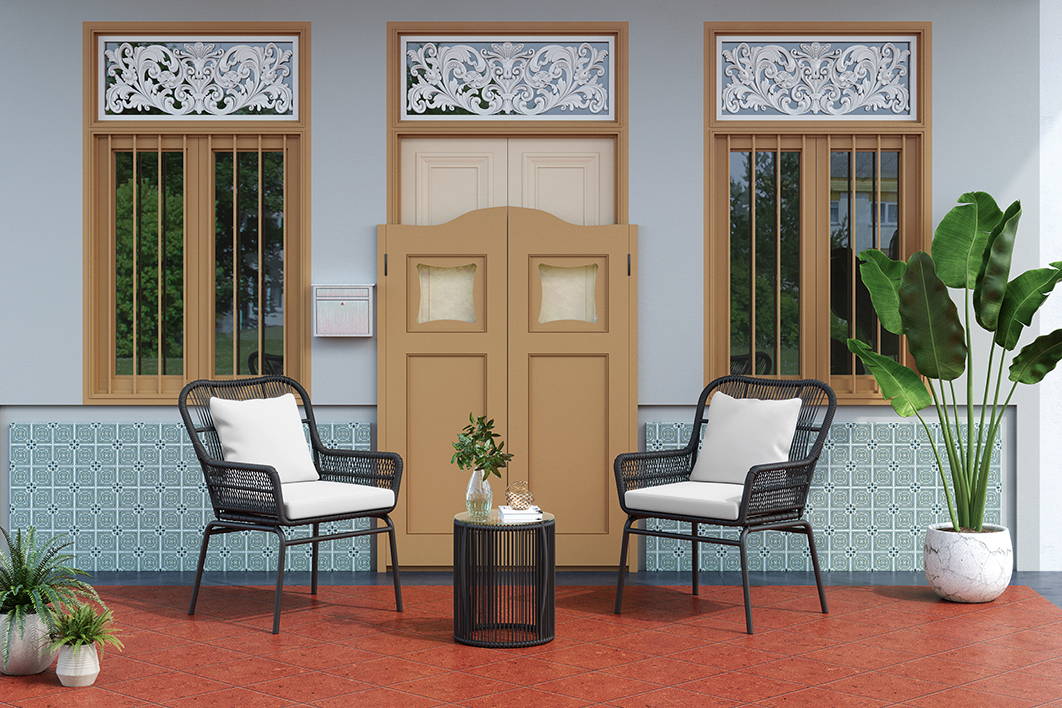 Arena Living warrants to the original purchaser that our outdoor furniture is free from defective materials and workmanship under its intended reasonable use. Please note, outdoor cushions bought directly from Arena Living are advertised as water resistant; they are not intended to be stored outside.

The warranty starts from the date of delivery. The warranty does not cover plastic fittings, assemble items, coatings and additional items in a set such as the parasol, parasol base, fabric cushions, fabric sofas, garden covers, outdoor storage, cabinet, wood products, rugs, mats, or scatter cushions. These are covered by the standard 1 year warranty. Glass tops are not covered under the warranty. The warranty apply to the defective unit only and not the whole set.
The warranty is non-transferable, and is applicable to the original purchaser only. Proof of purchase may be required.

Any product believed to be of faulty materials or workmanship should be reported to Arena Living as soon as reasonably possible.

Following Arena Living's assessment, any fault found and covered by this warranty will be rectified by the replacement or repair of the faulty part or product. If deemed necessary to return for repair, Arena Living will arrange for the product to be returned to us via our choice of transit, repaired, and returned free of charge.
No returns are accepted without prior authorization from Arena Living. The product must not have been misused, handled carelessly, nor been damaged, neglected, or used in abnormal conditions. The product must not have been modified, altered in any way, or repaired by anyone other than a member of Arena Living staff or their appointed representative.

Arena Living shall not be responsible for any defects arising from wear and tear, wilful damage, abnormal use, failures to follow" Instructions for Use" (whether oral or in writing), misuse or alteration. Burns, pet damage to the fabric/PU leather after the product is delivered; spillage such as solvent, acids, ink, dye, paint, body secretion or any other coloured or corrosive materials (which cause stains) are not covered by the warranty.

The warranty excludes any damage caused by carelessness or improper use/cleaning or alteration of the products. It also excludes damages or claims caused by direct exposure to sunlight or other sources of heat,such as (but not limited to), sun lamps, bright lights or radiators. Commercial or rental use of the products or damages due to natural catastrophes will not be covered by this warranty. Our furniture is designed with specific weight (120kg per seat) and usage guidelines. Damages due to exceeding these parameters are not covered under our warranty. Damage such as dents, scratches, marks and tears to fabrics or fibers that have happened during normal use are not covered by this warranty.

General 1 Year Warranty

Wheels and glides are excluded from the general warranty, but are guaranteed for a period of 1 year from the date of delivery. The following range of products have different warranty terms. The Swing Chair range is covered by 1 years on the rattan, 1 years on the frame against rust. Our 5-year warranty applies to home use only. Using the furniture in public or commercial spaces voids this warranty. If the user plan to use the furniture commercially, please inform us before purchase to arrange a separate 1-year warranty.